Local Grants & Support
Get £125 to buy school uniform, equipment, sports kit and kit for activities outside of school for your child.

Blaenau Gwent (County Borough Council/Cyngor Bwrdeistref Sirol)

For schools and learning click here, for free school meals click here, for school uniform grant click here, for free school transport information click here and for additional learning needs (ALN) click here.

Bridgend County Borough Council/Cyngor Bwrdeistref Sirol Pen-y-bont ar Ogwr

For grants for pupils click here, for schools and education click here, for the family information service click here, for Bridgend Youth Support click here.

Support for young people in Bridgend County Borough.

Caerphilly County Borough Council/Gyngor Bwrdeistref Sirol Caerffili

To apply for a school travel pass click here, to apply for free school meals click here, for education and grants benefits click here, for the Access-Pupil Development Grant click here.

To apply for free school meals click here, for information and to apply for the school fund (to develop extracurricular sport and physical activity provision within school) click here, for information about free school transport click here, for information about additional learning needs (ALN) click here, for information about the Howardian Trust click here.

Working with our generous supporters and partners, we invest in strengthening communities. Our grants recognise the inspirational role of community groups and charities in identifying and meeting the needs of local communities.

Schools can use their grants for science resources, gardening equipment, science weeks, science subscriptions, science visits (in or out of school) and improving school grounds for science.

A free online funding search platform, enabling you to find funding for your charity, community group or social enterprise, easily.

Merthyr Tydfil County Borough Council/Cyngor Bwrdeistref Sirol Merthyr Tudful

To apply for free school meals click here, for school information and advice click here, for information about the Ffos-y-Fran Community Fund click here, for the Access-Pupil Development Grant click here.

For schools, education and youth click here, for information about free school meals click here, for information about community grants click here.

Play Wales is an independent charity funded by the Welsh Government that promotes children's play.

Rhondda Cynon Taf County Borough Council/Gyngor Bwrdeistref Sirol Rhondda Cynon Taf

To apply for free school meals click here, for information and to apply for the School Fund (to develop extracurricular sport and physical activity provision within school) click here, for information about free school transport click here.

Our grants team can support you with information and advice, while there are also representatives in each of the local authorities who can provide advice on grant applications.

For schools and learning click here, for information on transport, school meals and uniforms click here, for information on additional learning needs (ALN) click here, for education grants information click here.

To apply for free school meals click here, for information about free school transport click here, for the Access-Pupil Development Grant click here.

Shop at WHSmith between 1 June and 30 September 2021 and your school will receive 10% of all eligible purchases* in the form of digital vouchers. To take part, sign up by 30 July 2021. (*Books and stationery items.)

National retailers' local branches

National retailers can also assist local schools. Please reach out to your local branches for the following retailers:

The Asda Foundation, Co-op (Local Community Fund), Waitrose (Community Matters), Tesco Community Grants (previously Bags of Help), The WHSmith Trust (Community Grants)

The National Lottery Community Fund distributes over £600m a year to communities across the UK.

Review successful grant awards from your local area of Blaenau Gwent, Bridgend, Caerphilly, Cardiff, Merthyr Tydfil, Monmouthshire, Neath Port Talbot, Newport, Rhondda Cynon Taf, Swansea, Torfaen, Vale of Glamorgan
Help Needed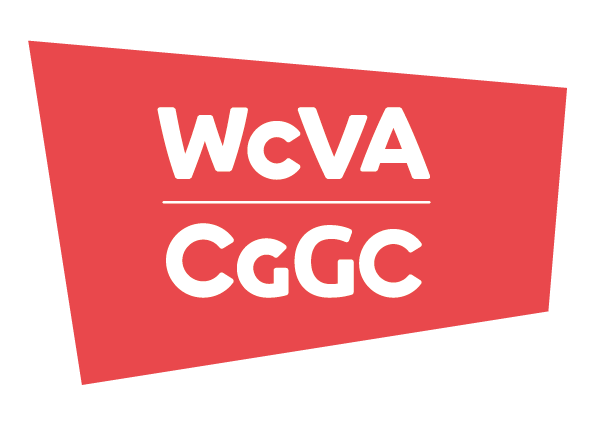 WCVA and Institute of Fundraising Cymru need the views of charities CICs and constituted organisations on their experience of fundraising and income generation. Please see links to the survey below.
http://ow.ly/ZzIH50ES5eJ - Welsh
http://ow.ly/9EBa50ES5eK - English
Volunteer Needed
Tenovus Cancer Care are looking for a volunteer to support their IT and Projects department. It's a great opportunity to gain experience and develop a range of skills to increase employability!
More info and apply here: https://t.co/dXR5OURHFT?amp=1

Below you will find links to a directory of local suppliers and your regional Facebook group.
Find Local Event and Fundraising Suppliers
Go to facebook group